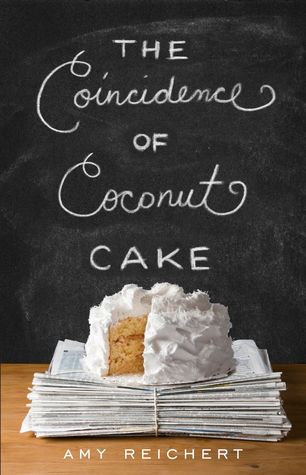 Summary
(
author's website
)
YOU'VE GOT MAIL meets HOW TO EAT A CUPCAKE in this delightful novel about a talented chef and the food critic who brings down her restaurant—whose chance meeting turns into a delectable romance of mistaken identities.
In downtown Milwaukee, Wisconsin, Lou works tirelessly to build her beloved yet struggling French restaurant, Luella's, into a success. She cheerfully balances her demanding business and even more demanding fiancé…until the morning she discovers him in the buff—with an intern.
Witty yet gruff British transplant Al is keeping himself employed and entertained by writing scathing reviews of local restaurants in the Milwaukee newspaper under a pseudonym. When an anonymous tip sends him to Luella's, little does he know he's arrived on the worst day of the chef's life. The review practically writes itself: underdone fish, scorched sauce, distracted service—he unleashes his worst.
The day that Al's mean-spirited review of Luella's runs, the two cross paths in a pub: Lou drowning her sorrows, and Al celebrating his latest publication. As they chat, Al playfully challenges Lou to show him the best of Milwaukee and she's game—but only if they never discuss work, which Al readily agrees to. As they explore the city's local delicacies and their mutual attraction, Lou's restaurant faces closure, while Al's column gains popularity. It's only a matter of time before the two fall in love…but when the truth comes out, can Lou overlook the past to chase her future?
Set in the lovely, quirky heart of Wisconsin,
THE COINCIDENCE OF COCONUT CAKE
is a charming love story of misunderstandings, mistaken identity, and the power of food to bring two people together.
My Thoughts:
I loved this book, I'll start by saying that. It was such a comforting read even though Lou was going through some stressful things, the Coincidence of Coconut Cake was full of warmth and sweetness and just positive things.
I loved how much Lou loved her job and that she was good at it. And how she loved food in all it's many expressions - I loved all the festivals she went to with Al. This is definitely not a book to read when you are hungry or have no access to food immediately because the food it describes is amazing.
I liked Al once I got to know him, he was very stand offish and a bit of a snob at the beginning, but being around Lou definitely chilled him out - while he remained essentially the same, just enjoying himself more. His friendship with the style editor - whose name just flew out of my head -was awesome. He was one of my favorite secondary characters.
There is a lot of hart in the story, and I think that falls mostly in the Lou side of the equation, but she pulled it off. She is an optimist and real at the same time, and in the end she just wanted to do her own thing with her food, which I respected.
I would have liked a longer conclusion - I'm big about seeing the characters happy once I stuck to them for n-number of pages - but it was a lovely conclusion anyway.
I highly recommend this book, is one of the sweetest offerings of the year so far.