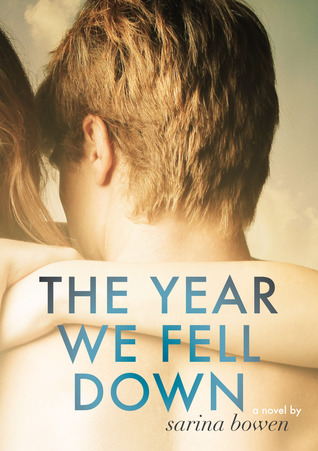 She expected to start Harkness College as a varsity ice hockey player. But a serious accident means that Corey Callahan will start school in a wheelchair instead.
Across the hall, in the other handicapped-accessible dorm room, lives the too-delicious-to-be real Adam Hartley, another would-be hockey star with his leg broken in two places. He's way out of Corey's league.
Also, he's taken.
Nevertheless, an unlikely alliance blooms between Corey and Hartley in the "gimp ghetto" of McHerrin Hall. Over tequila, perilously balanced dining hall trays, and video games, the two cope with disappointments that nobody else understands.
They're just friends, of course, until one night when things fall apart. Or fall together. All Corey knows is that she's falling. Hard.
But will Hartley set aside his trophy girl to love someone as broken as Corey? If he won't, she will need to find the courage to make a life for herself at Harkness — one which does not revolve around the sport she can no longer play, or the brown-eyed boy who's afraid to love her back.
My Thoughts:
All of last year I was hearing pretty amazing things about Sarina Bowwen's books, and I was surprised to find that I had actually been collecting them without noticing - like I snagged a few of them when they went on sale, because apparently that's what I do - but after reading about from
Holly and Rowena @Book Binge,
I was ready to take the plunge.
And I was very happy to fall down this rabbit hole, I have to say.
Corey was such a good protagonist, how she mourned her all life yet never came across as wimpy or whiny. She was fully aware of what she had lost though, and felt bad and was embarrassed about some of the exercises she had to do in Physical Therapy, and was so very human. It was easy to root for her and want her to do well.
Hartley and I had a few ups and downs though, he is dating someone else for most of the story and that complicated things - though I thought Ms Bowen handled that whole situation really well - but he was also very likable, he was there for Corey when she needed him and tried to do the decent thing as often as he could.
I also loved that both of them had a life apart from hanging together. Corey had her roommate - who was great! - and slowly gets involved in campus life. Hartley had his friends from the hockey team, particularly Bridger and he was so sweet to his mom. Also, Corey and him got a chance to become very good friends: they shared interests and talked about all sorts of things.
1/2