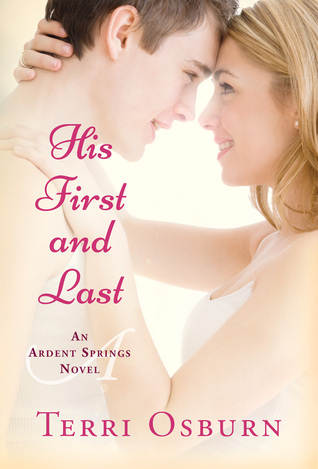 At eighteen, Lorelei Pratchett couldn't wait to get out of her hometown. Twelve years later, her Hollywood dreams have fizzled and she's back—temporarily, she thinks. Though she throws herself into saving the old theater and starting a baking business, small towns have long memories, and Lorelei's wild past still haunts her. It doesn't help that her ex-boyfriend, Spencer Boyd, is even hotter, smarter, and more distracting than before.
The fiery Lorelei that Spencer knew years ago may have become closed off and cautious, but their chemistry hasn't faded one bit. Losing her a second time is unthinkable to him, yet Lorelei is convinced she doesn't belong in Ardent Springs. Somehow, Spencer needs to show her that everything she needs is right here: family, friendship, new beginnings…and a man who's never stopped loving her.
Warm, sexy, and laugh-out-loud funny, His First and Last is an irresistible story of first love and second chances
My Thoughts:
All in all, I liked
His First and Last
, even though it was a bit of a shift to move from Anchor Island to Ardent Springs and start over with this series. But by now I trust Terri Osburn enough to just run with it.
The story does start a little slow as we establish whom Lorelei and Spencer are and whats their story, and then it starts to build in layers. But the author keeps Lorelei and Spencer in the center and actually takes the time to explain why Lorelei hates the town so much and kind of why Spencer loves it. That was very interesting.
I got distracted with the setting up of the town, though, it didn't always feel organic, but all in all I'm growing to like Ardent Springs and I was REALLY intrigued by the next book up! I think I'm going to really like that one.
As for His First and Last, it was a nice read, if a bit slow in places.